Be Part of the Vancouver Experience
The SIGGRAPH Student Volunteer Program provides integral operational support to the conference and SIGGRAPH 2018 is building a team of the best students from all over the world. We are looking for artists, engineers, technologists, entrepreneurs, scientists, inventors and more — passionate, hard-working students ready to create incredible memories.
In exchange for approximately 25 hours of service, Student Volunteers receive a full conference registration, which provides access to the latest conference content, networking opportunities and a number of exclusive SV-only perks.
This experience is open to students age 18+ (on or before 10 August 2018) who are enrolled full time for at least one semester in high school, undergraduate, or graduate school during the 2017-2018 academic year. Financial aid is available to qualified applicants.
Student Volunteers are talented and diverse – but most importantly, dedicated to supporting the conference, the SIGGRAPH community, and one another. Apply to the SIGGRAPH Student Volunteer Program and celebrate the best of computer graphics with us in Vancouver!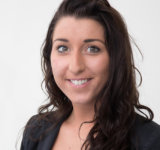 Student Volunteer Program Chair