Celebrating Educators
We know there's a dizzying amount of content at SIGGRAPH, so we created the Educator's Forum, featuring a carefully tailored program for educators. Many SIGGRAPH attendees are educators, and education is a tremendously important part of the total SIGGRAPH experience. The Educator's Forum is devoted entirely to content for educators of all levels, allowing you to optimize your conference experience.
We also showcase ideas and topics from excellent educators from around the world in our Educator's Forum panels. Returning to this year's conference is a popular collaboration with ACM SIGCSE (CS Education SIG) where content from SIGCSE will be re-presented at SIGGRAPH 2018. New this year, education-related content from SIGGRAPH 2018 will be invited to be reprised at SIGCSE 2019 in a reciprocal program at that conference.
In addition to the Educator's Forum, the education program will also highlight the year-round work of the SIGGRAPH Education Committee; manage, promote and encourage education content in all conference activities; and highlight and strengthen the education community that attends SIGGRAPH.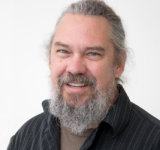 Education Liason