Changing the Human Experience
SIGGRAPH 2018 will showcase emerging technologies that are exponentially expanding in  three core areas of human experience: health, home and entertainment. The internet of things, the quantitative self, and immersive technologies have matured, and the new data systems that support these innovations make way for more invention and interconnectedness.
Health and medical technology displays at SIGGRAPH 2018 will show a variety of research work focused on personal vicissitude. New home technologies, including products and systems that surround us in comfort and function and continue to redefine modern living will also be on display. Lastly, emerging entertainment technologies will focus on the changing way we will approach sports, games and active watching.
We hope to see not only the leading edge of innovation in these areas, but also new system relationships and consequences of integrating these technologies.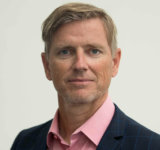 Emerging Technologies Chair