Learn From the Best at SIGGRAPH
During 60-80 minute presentations, production team members from some of the most compelling recent releases pull back the curtain and offer SIGGRAPH attendees a glimpse at the hard work behind the scenes. Attendees are able to ask questions about production challenges and work flow issues on complex productions in CG animation, visual effects, gaming applications, virtual reality, themed entertainment, cultural exhibition, projection mapping and other applications of computer graphics.
Gain an in-depth look at how industry wizards use the latest software to create astounding and inventive work. The final product shared during SIGGRAPH Production Sessions is always astonishing, but equally inspiring is the hard work and boundary-pushing creativity that goes into each frame and sequence. Prepare to be wowed – and enjoy the studio props and models as well!
2018 Production Gallery Photos
2018 Production Session Photos
FP F S EP E B
Production Gallery
West Building, Exhibit Hall A
Sunday, 12 August, 1:30-5:30 pm
Monday, 13 August, 10 am-5:30 pm
Tuesday, 14 August, 10 am-5:30 pm
Wednesday, 15 August, 10 am-5:30 pm
Thursday, 16 August, 10 am-3:30 pm
This one-of-a-kind exhibit recognizes the art, processes, and physical materials involved in the creation of major studio projects — not just the final piece on screen. The gallery features artwork, props, costumes, and more from recent film, VR, or game productions for an exclusive behind-the-scenes look at some of Hollywood's biggest blockbusters.
The Production Gallery will also showcase an exhibition with 50 pieces of original artwork from world-renowned, legendary futurist Syd Mead (known for contributions to "Blade Runner," "TRON," "Star Trek: The Motion Picture," "Aliens," "Time Cop," "Tomorrowland," "Blade Runner 2049"). Entitled "Progressions," the exhibition is a retrospective of more than 50 years of artwork by Mead, from his academic years to his most current works. Through selected drawings, color preliminaries, and finished paintings, attendees will get a glimpse into Mead's thought process, unique approach, and detailed technique as the pieces move from idea to final artwork.
The exhibition will also feature the Syd Mead mobile app, available via SydMead.com or by searching "Oblagon AR" in the Apple or Google Play stores. Participants who download the app to their phone or tablet can hold it up to any of the Pebble Beach Triptych artworks and view the vehicle in 3D. In addition, the app allows viewers to experience Mead's original line drawings and color rough draft for the artwork, to truly show the progression of the art.
FP F S EP E EO B
Production Sessions: "Jurassic Park" 25th Anniversary Screening (with Steve "Spaz" Williams Introduction)
Sunday, 12 August, 8:35-11:15 pm, West Building, Ballroom AB
We're celebrating 25 years of one of a handful of films that can say it changed movies forever: "Jurassic Park" (1993). Join us for this special screening with an introduction from Steve "Spaz" Williams, a legendary pioneer in computer graphics who helped develop Jurassic's infamous dinosaurs — the first-ever digital animals! Williams' impressive career spans several other landmark movie moments, including the Oscar-nominated face contortion in "The Mask" and Oscar-winning "Terminator 2" (first CG main character) and "The Abyss" (first "soft surface" CG character).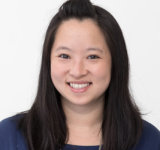 Production Sessions Chair