Learn From the Best at SIGGRAPH
During 60-80 minute presentations, production team members from some of the most compelling recent releases pull back the curtain and offer SIGGRAPH attendees a glimpse at the hard work behind the scenes. Attendees are able to ask questions about production challenges and work flow issues on complex productions in CG animation, visual effects, gaming applications, virtual reality, themed entertainment, cultural exhibition, projection mapping and other applications of computer graphics.
Gain an in-depth look at how industry wizards use the latest software to create astounding and inventive work. The final product shared during SIGGRAPH Production Sessions is always astonishing, but equally inspiring is the hard work and boundary-pushing creativity that goes into each frame and sequence. Prepare to be wowed – and enjoy the studio props and models as well!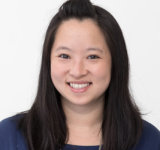 Production Sessions Chair