If You Can Dream It, You Can Make It
The SIGGRAPH 2018 Studio is a place where collaboration and interactivity merge to create an experience unlike any other. Utilizing both new and old technologies, SIGGRAPH attendees are encouraged to roll up their sleeves and bring their wildest ideas to life.
In addition to hands-on installations, workshops will be taught by industry professionals on a wide variety of topics related to computer graphics and interactive techniques. These workshops will be offered in graduated levels of difficulty. Start with the very basics and learn a new skill, or jump in at an advanced level and polish off a project you've been working toward.
Additionally, Studio experience presentations will be offered about studio-based research projects.
Appropriate submissions include laser-scanning devices, high-speed imaging systems, motion-capture systems, stop-motion animation software, rapid-prototyping machines, interactive drawing tools, physical computing devices or objects, and exploratory platforms.
With something for everyone, the 2018 Studio promises to be a unique source of education, professional growth, and fun.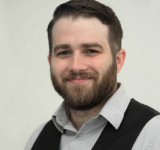 Studio Chair