The Future of VR / AR
As virtual reality (VR) expands into the consumer market, and augmented reality (AR) and mixed reality (MR) get ready for prime time, SIGGRAPH 2018 will be the place to take a deep dive into these emerging media and experience the future. In 2018, we are featuring a new space: the Immersive Pavilion, which will be devoted exclusively to these mediums.
The Immersive Pavilion is the place to experience, play, and learn about the latest technological advances. It will host physical spaces to learn about the advancements in immersive realities such as the Vrcade (games and experiences), the VR Theater (storytelling) and the Village (installations).
We seek innovative storytelling projects, experiments, research, games, music videos, or installations.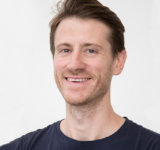 Virtual, Augmented, and Mixed Reality Chair