---
For Immediate Release
11 July 2018
Media Contact
Dan Harary
Public Relations Director
+ 1.310.859.1831
danharary@siggraph.org
CHICAGO—SIGGRAPH 2018, the world's leading annual interdisciplinary educational event showcasing the latest in computer graphics and interactive techniques, announces the full lineup for its Computer Animation Festival Electronic and VR Theaters. The 45th SIGGRAPH conference will take place 12–16 August at the Vancouver Convention Centre.
The SIGGRAPH Computer Animation Festival is known for continuously pushing the boundaries of computer-generated storytelling in film, games, visual effects, and more. In-line with the 2018 conference theme of "Generations," this year's Electronic Theater lineup is poised to epitomize a next-generation showcase of 25 short films and presentations, culled from over 400 submissions. Truly an international show, the Electronic Theater will feature works from Ecuador, Spain, France, Canada, the United Kingdom, Poland, New Zealand, Sweden, and the United States; five student projects; and, two major studio shorts — Pixar Animation Studios' "Bao," written and directed by the studio's first-ever female director of a short film, Chinese-Canadian-American artist Domee Shi, and DreamWorks Animation's "Bilby." The Electronic Theater is a ticketed event that will be presented three evenings in a row, 13-15 August.
"We will be presenting a high caliber of work this year from a very competitive, international field of submissions. Our jury commented several times that there were tough decisions to be made over pieces that might have been a 'slam dunk' in previous years," said SIGGRAPH 2018 Computer Animation Festival Director Larry Bafia. "Each year, the Computer Animation Festival provides a spectrum of computer graphics that is unique from any other festival. The work shown ranges from hyper-real to stylized, from student grad projects to small studio work, from large studio shorts to visual effects house showcases. Our 2018 festival will, once again, present a great variety of styles of visual storytelling — sure to make for an entertaining and compelling show."
The jury-selected SIGGRAPH 2018 Computer Animation Festival Electronic Theater award winners are: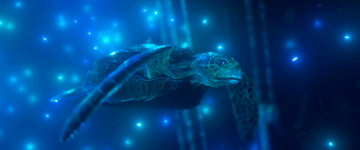 ###
About ACM SIGGRAPH
The ACM Special Interest Group on Computer Graphics and Interactive Techniques is an interdisciplinary community interested in research, technology, and applications in computer graphics and interactive techniques. Members include researchers, developers, and users from the technical, academic, business, and art communities. ACM SIGGRAPH enriches the computer graphics and interactive techniques community year-round through its conferences, global network of professional and student chapters, publications, and educational activities.
About ACM
ACM, the Association for Computing Machinery is the world's largest educational and scientific computing society, uniting educators, researchers, and professionals to inspire dialogue, share resources, and address the field's challenges. ACM strengthens the computing profession's collective voice through strong leadership, promotion of the highest standards, and recognition of technical excellence. ACM supports the professional growth of its members by providing opportunities for lifelong learning, career development, and professional networking.