---
For Immediate Release
27 June 2018
Media Contact
Dan Harary
Public Relations Director
+ 1.310.859.1831
danharary@siggraph.org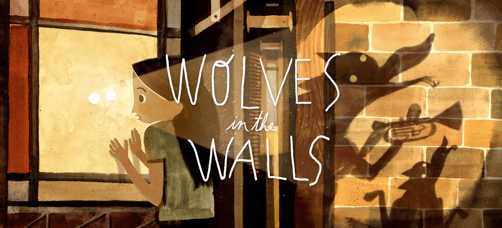 CHICAGO—SIGGRAPH 2018, the world's leading annual interdisciplinary educational event showcasing the latest in computer graphics and interactive techniques, has announced information about this year's Virtual, Augmented and Mixed Reality program. The 45th SIGGRAPH conference will take place 12–16 August at the Vancouver Convention Centre. To register for the conference, visit s2018.SIGGRAPH.org.
As virtual reality (VR) expands into the consumer market, and augmented reality (AR) and mixed reality (MR) get ready for prime time, SIGGRAPH 2018 stands as a prime place for these emerging media and experiences to offer a glimpse into the future from innovators around the globe. Cementing its status at the cutting-edge, SIGGRAPH 2018 will feature a brand-new space: the Immersive Pavilion. The Pavilion is devoted exclusively to these three mediums and will contain: the Vrcade, a space for VR, AR, and MR games or experiences; the well-known Village, for showcasing large-scale projects; and, the VR Theater, a storytelling extravaganza that is part of the Computer Animation Festival.
"We are so excited about the new Immersive Pavilion — it will instantly become the place for our attendees to experience, play, and learn about the latest technological advances across all areas of these rapidly emerging media platforms," said SIGGRAPH 2018 Virtual, Augmented and Mixed Reality Chair Pol Jeremias. "This year's VR and mixed reality offerings will include innovative experiments, research, games, music videos, and more that are focused on the exploding and immersive interactive experience."
Highlights of the 2018 Virtual, Augmented and Mixed Reality program include:
Cycles (Village)
Jeff Gipson, Walt Disney Animation Studios
Walt Disney Animation Studios' first VR short film, "Cycles," is an experimental film that centers around the true meaning of creating a home and the life it holds inside its walls.
Welcome to Light Fields (Village)
Ryan S. Overbeck, Daniel Erickson, and Daniel Evangelakos, Google Inc.
"Light Fields" lets us experience the freedom of motion, realistic reflections, and translucence like never before in VR. Explore the Gamble House, Mosaic Tile House, and Space Shuttle Discovery. These navigable light field stills showcase the emerging technology Google is using to power its next generation of VR content.
Wolves in the Walls: Chapter 1 (Vrcade)
Peter Billington and Jessica Shamash, Fable Studio
Hailing from a new studio that recently join content creation for virtual reality cinema, not everything is at it seems when 8-year old Lucy's imagination proves to be a reality. "Wolves in the Walls" is an immersive fable that asks; what would it be like to interact, have a relationship, and go on a quest with a character inside a virtual reality movie?
Multiplayer Augmented Reality: the Future is Social, presented by Niantic (Village)
Si ying Diana Hu and Niniane Wang, Niantic, Inc.
As the creators of Pokémon Go, Niantic takes AR to the next level by enabling multiple mobile devices to experience the same AR objects in real-time! Watch people play pong against each other, where the ball and paddles exist in AR for all users. Shared AR experiences is essential for keeping AR mainstream in the future.
Crow: The Legend (Vrcade)
Larry Cutler, Eric Darnell, Nathaniel Dirksen, Michael Hutchinson, and Scott Peterson, Baobab Studios
"Crow: The Legend" is a re-telling of a Native American folk tale about a bird with the most dazzling plumage and mellifluous voice, who, after the planet turns dark and cold, must journey far from home to bring light and warmth back to the world.
For highlights from the VR Theater, check out this blog post. Access to Virtual, Augmented and Mixed Reality programming is open to Exhibits Plus registration and above. The SIGGRAPH 2018 Immersive Pavilion is sponsored by NVIDIA.*
*No members of the NVIDIA team were involved in jury selection.
###
About ACM SIGGRAPH
The ACM Special Interest Group on Computer Graphics and Interactive Techniques is an interdisciplinary community interested in research, technology, and applications in computer graphics and interactive techniques. Members include researchers, developers, and users from the technical, academic, business, and art communities. ACM SIGGRAPH enriches the computer graphics and interactive techniques community year-round through its conferences, global network of professional and student chapters, publications, and educational activities.
About ACM
ACM, the Association for Computing Machinery is the world's largest educational and scientific computing society, uniting educators, researchers, and professionals to inspire dialogue, share resources, and address the field's challenges. ACM strengthens the computing profession's collective voice through strong leadership, promotion of the highest standards, and recognition of technical excellence. ACM supports the professional growth of its members by providing opportunities for lifelong learning, career development, and professional networking.