Learn New Concepts and Skills
SIGGRAPH courses are learning sessions in which experts from all areas of computer graphics technology and interactive techniques share their knowledge. Course presenters distill key concepts and ideas into self-contained lessons. Courses may lie anywhere on a continuum from conceptual and theoretical to practical and applied.
Courses are presented in both long (3.25 hour) or short (1.5 hour) sessions and may include elements of interactive demonstration, performance, or other imaginative approaches to teaching.
SIGGRAPH University
Recorded versions of some popular past Courses are available on the ACM SIGGRAPH University YouTube channel.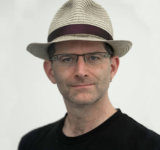 Courses Chair