Share Your Knowledge
SIGGRAPH courses are learning sessions in which experts from all areas of computer graphics technology and interactive techniques share their knowledge. Course presenters distill key concepts and ideas into self-contained lessons. Courses may lie anywhere on a continuum from conceptual and theoretical to practical and applied.
Lecturers will present high-quality digital media as part of their long (3.25 hour) or short (1.5 hour) sessions.
Of particular interest: hands-on courses that foster a maker culture at SIGGRAPH;  courses related to all aspects of VR/AR, and short course proposals that connect to submissions in Emerging Technologies, the Art Gallery, or the Studio, or that explore the history and culture of computer graphics.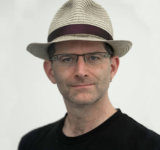 Courses Chair